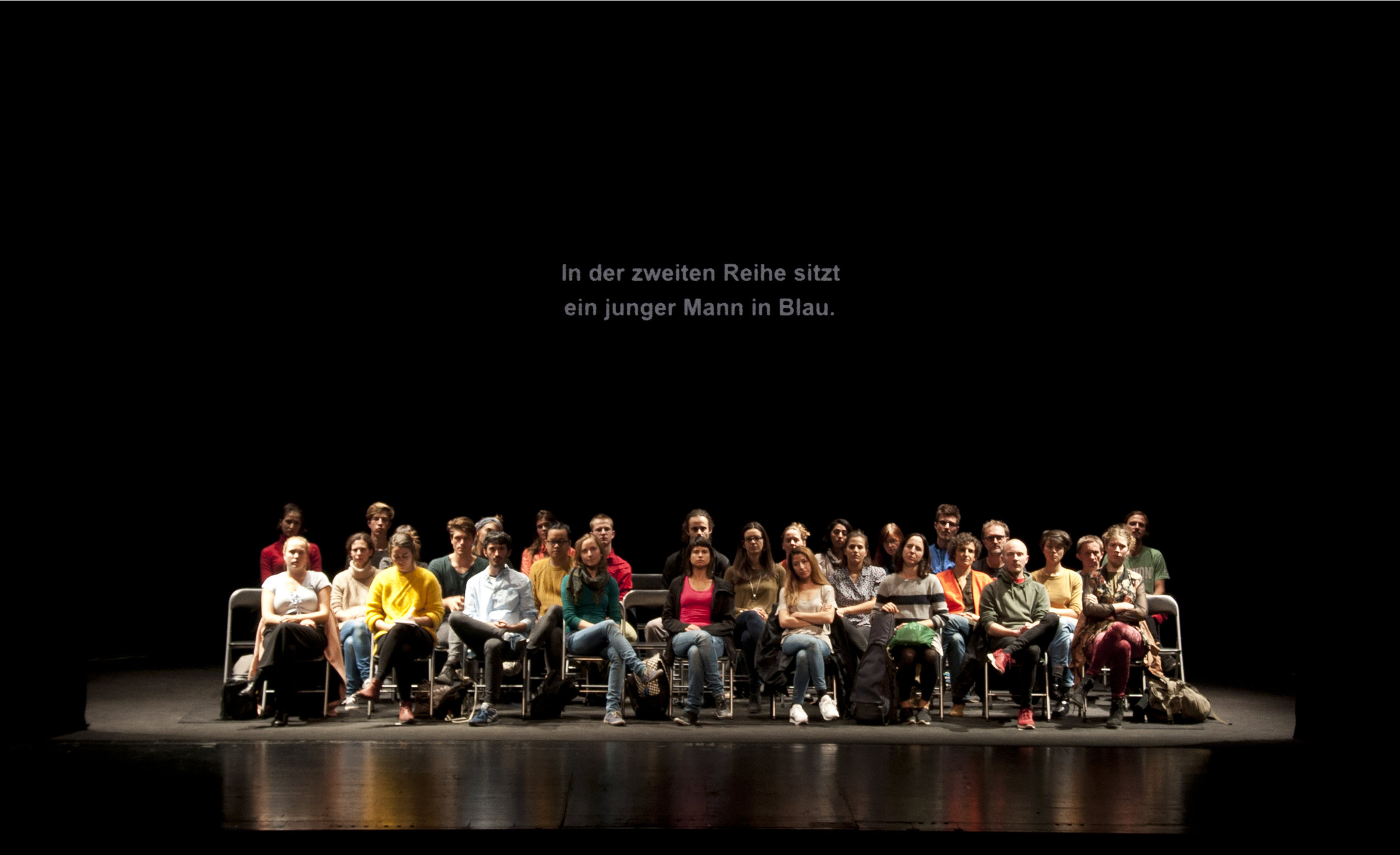 Guerrilla presents the confused and contradictory inner universe of a group of people that inhabit the same moment in time, move through the streets of the same city, share the collective consciousness of the same continent and are affected to a greater or lesser degree by the same consequences. Even so, they don't know how to face a world that has changed too much since the beginning of the 20th century and that is in constant need of new rules, symbols and tools fir its interpretation. This is why, just as in a real 'Guerrilla war', we subdivide into small groups that rummage in the same old historical ruins in search of new gods, new enemies and new answers, hoping to find some meaning or other truths that will make everything disappear once and for all in order to rebuild and destroy, over and over again, the history of Europe.

The piece has been written combining fictional and documentary texts. The documentary text is based on a series of interviews previously conducted with a small group of people who inhabit the same moment in time and the same location. This is a work of documentary drama based on collaboration between the company and the participants in the piece.

A conference, a Tai Chi class and a session of electronic music: these are the separate parts of the piece. The actions take place in three different moments in the same city in the near future.
The participants at these events listen, talk and dance. The written text, loaded with the most intimate thoughts of these people who have been diluted into the unchanging mass of the crowd, is compared against and superimposed on the rhythmic and constant image that they project.
Creation of El Conde de Torrefiel (Tanya Beyeler + Pablo Gisbert)
Text by Pablo Gisbert
Dramaturgy by Roberto Fratini
Assistant direction by Nicolas Chevalier
Scenography by Blanca Añón
Lights by Ana Rovira
Sound by Adolfo García
Choreography by Amaranta Velarde


Premiered at Kunstenfestivaldesarts _2016 Brussels
Noorderzone Festival Groningen, Netherland _2016
Theater Festival Dublin, Ireland_2016
Steirishes Herbst Graz, Austria _2016