The hotel colors
__Scenography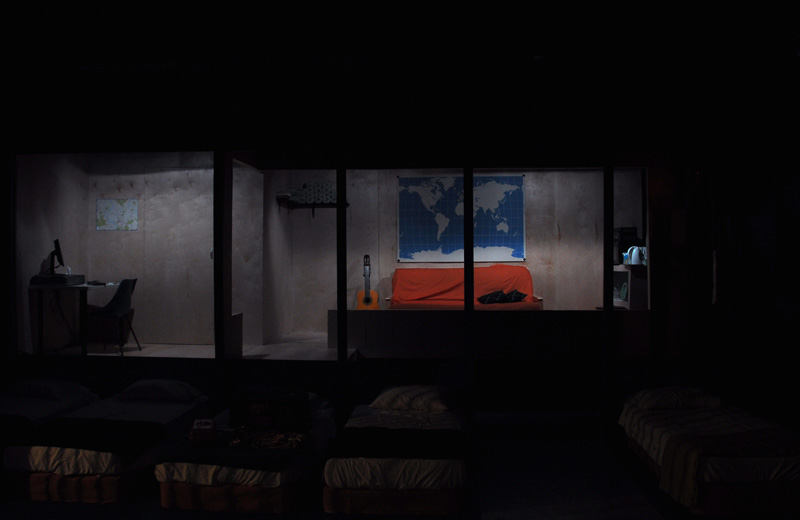 Written by Eliza Bent
Directed by Anna Brenner
Costumes by Asta Bennie Hostetter
Lights by Yi Zhao

Buschwick Starr New York _2014

Six travelers spend one night in a rundown hostel in the outskirts of Rome. Speaking in direct translation from Italian into English, the eccentric voyagers form a temporary community and unexpected friendships as they fail- and fail – in their attempts to communicate.
 
" [...] Using the distancing effects of language as a blunt instrument simultaneously to create strangeness and cut more deeply to the heart of human experience [...] "
Full article here.